Minnehaha Archers Adult Development - MAAD
(currently not active)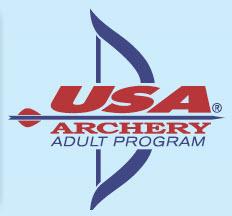 The Adult Archery Program is a program of USA Archery for adults ages 21 years and older conducted in a Club setting.

Participants in the Adult Archery program can enjoy the sport recreationally or progress to the excitement of competition.

Similar to JOAD, the Adult Archery Program offers barebow, basic compound, recurve, compound, and traditional archers the opportunity to learn range safety and proper shooting technique in an environment that also offers opportunities for stress release, socialization,and fun.

The Adult Archery Program also provides an achievement award program to reward archers for scoring achievements and is a great program option for those seeking a lifetime or family sport.
ADULT INDOOR & OUTDOOR ROSTER (last update 07/17/2016)

Compound Outdoor / Traditional Outdoor - Compound Indoor / Traditional Indoor