Sioux Falls, South Dakota
Minnehaha Archers, Inc is a non-profit organization. Our Club is 100% volunteer run and dedicated to
the promotion, expansion, enjoyment and education of all forms of archery in the greater Sioux Empire Area.
The Club was established in 1951 and is one of the oldest and most respected archery organizations in the region. 

 Our approach to the shooting of the bow and arrow applies to many forms of archery, 

whether that may be simply for personal enjoyment and satisfaction, 

competition, or for the challenge of bow hunting. 
INDOOR RANGE OPEN 24/7-OUTDOOR RANGE OPEN April 1st through October 31st FOR SEASON 2021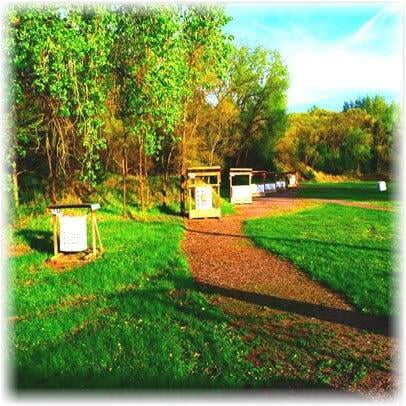 The Outdoor Range is now open to the public for April 1st through October 31st. The 2021 gate code was revealed at the general membership meeting held Monday April 5th at the indoor range at 7pm. If you weren't able to attend the general membership meeting, the gate code will be posted on the bulletin board near the door at the indoor range for you to retrieve with a active membership card.
The Indoor range is open year round with 24/7 access to paid members. At this time masks are encouraged during peak times, but not mandatory. The indoor range is open to the public on Wednesday nights from 6-9pm October through April with a range officer on duty. Please knock on the door to gain access. A $5 per person fee is required for non-members. Basic bows and arrows are available to rent on public Wednesday nights.
Are you interested in a Minnehaha Archers shooters shirt?

The club has chosen SureShot Custom Jerseys to make the shooter shirts seen below.

If you are interested in purchasing a shooter shirt, please email Nichole Schwebach at nicole22j.ns@gmail.com

FEBRUARY


M. SMEDSRUD
 

MARCH


DENNIS HUSMAN
 

APRIL


R. DISANTO
 

MAY


WILL FRANZT
 

JUNE


K. MUCHOW
 

JULY


FRANK RAYMOND
 

AUGUST


TOM MILLER

 SEPTEMBER


JACK MOULTON
 

OCTOBER


TOM FULLERTON
 

NOVEMBER


N. SCHWEBACH
 

DECEMBER


D. ELLIS

 JANUARY 2022


TIM AUDUS
Minnehaha Archers, Inc.
Indoor Range facility:
5108 N. Harvestore Rd.
Sioux Falls, SD 57107
(605) 336-1979

Minnehaha Archers,
Inc. P.O. Box 617
Sioux Falls, SD 57101

Next to the Great Bear Recreational Area - at the entrance, take the first left into the gravel driveway